We are delighted to announce that InfoTech has been accredited by the Better Business Bureau (BBB) as a trustworthy and reliable business.
We are committed to providing timely and reliable computer support to our clients. We provide fast and effective troubleshooting of computer problems, new computer set-up and configuration on-site software installs, upgrades, and hardware service assistance. We evaluate our clients needs/requirements and assist them with hardware purchases. Read more…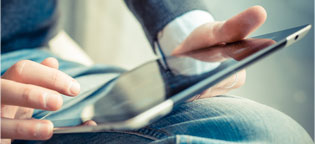 Our experts will design, install, and support local and Wide Area Network (LAN and WAN) infrastructures for small and medium sized businesses. We provide proactive on-going maintenance to ensure a higher level of efficiency, network management services, telecommuting solutions, router programming, installation and support. Read more…
Zia is one of the finest IT professionals I have worked with. He has an all too rare combination of technical expertise and understanding of business processes that allows him to view the challenges facing growing organizations today. Zia's unique ability in defining practical and scalable IT solutions makes him a valuable asset to any organization. As our business grew from small operation toward being acquired by a large multi-national organization – Zia was often the person that we looked to for leadership and guidance on how we could effectively integrate IT enviroments. Even post acquisition, our organization continues to work with Zia for our ongoing IT needs. I would recommend Zia and his Infotech Management team with no hesitation.
— GEORGE ASSIMAKOPOULOS, VICE PRESIDENT OF MARKETING SERVICES – PENTON MEDIA GROUP