At Infotech Management, we pride ourselves on providing IT solutions for small businesses of all types. Services we offer include:
Our experts will design, install, and support local and Wide Area Network (LAN and WAN) infrastructures for small and medium sized businesses. We provide proactive on-going maintenance to ensure a higher level of efficiency, network management services, telecommuting solutions, router programming, installation and support.
Moving your office even within the same city or state can be a stressful experience. Infotech Management movers are dedicated to minimize our customer's stress and make your move a successful and cost effective. Infotech Management experts will minimize downtime, expedite and simplify the process of relocation.
Our complete, cohesive backup and disaster recovery (BDR) solution provides Seamless integration of server backups. Our Clients have the options of tape backups or offsite data storage along with daily, weekly, monthly, and yearly retentions at redundant offsite co-location facilities. 24×7 monitoring of on-site and off-site backups.
Infotech Management installs Network Data Cabling including Cat 5e & Cat 6.. Infotech Management manages all aspects crucial to a successful network cabling & wiring implementation; one that meets your organization's technology needs, deadline and your budget.
Server monitoring is the most important service due to the critical nature of servers. It is required that someone constantly monitors the status of the managed servers. Infotech Management remote monitoring of all warning events and errors that get generated on the server will allow us to proactively analyze the server. Fireball can install software at the customer site for example, windows update history, service pack and the version of the windows operating system.
We are committed to providing timely and reliable computer support to our clients. We provide fast and effective troubleshooting of computer problems, new computer set-up and configuration on-site software installs, upgrades, and hardware service assistance. We evaluate our clients needs/requirements and assist them with hardware purchases.
A hardware or software rollout can be very labor intensive and tie up your valuable IT resources very quickly. Costs can rocket when you take into account hiring individual contractors and their agency fees and paying your own staff for overtime. A simple rollout project can soon become a long, drawn out and costly process. We provide flexibility and are able to provide teams to work over nights and weekends if necessary.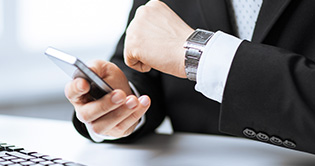 We resolve you IT problems quickly and completely regardless of their size or complexity.
Network Design & Implementation
Server & Network Management
Desktop Support
Voice and Data Cabling
Zia is one of the finest IT professionals I have worked with. He has an all too rare combination of technical expertise and understanding of business processes that allows him to view the challenges facing growing organizations today. Zia's unique ability in defining practical and scalable IT solutions makes him a valuable asset to any organization. As our business grew from small operation toward being acquired by a large multi-national organization – Zia was often the person that we looked to for leadership and guidance on how we could effectively integrate IT enviroments. Even post acquisition, our organization continues to work with Zia for our ongoing IT needs. I would recommend Zia and his Infotech Management team with no hesitation.
— GEORGE ASSIMAKOPOULOS, VICE PRESIDENT OF MARKETING SERVICES – PENTON MEDIA GROUP